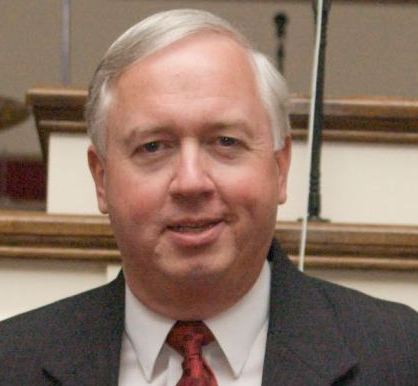 Dr. Terrell Bradley, a native of Corbin, KY, received the Bachelor of Science and Master of Arts Degrees from The University of the Cumberlands, Williamsburg, KY. He is a graduate of The Southern Baptist Theological Seminary, Louisville, KY, receiving his Master of Divinity Degree, and Luther Rice Seminary, Lithonia, GA, where he received his Doctor of Ministry Degree.
He and wife, Vallenea, have two adult children: Kara, living in Simpsonville, SC, and Brian, wife Amanda, and son Jenner, who live in Corbin, KY. Val is actively involved in the ministry of the church, having served as Sunday School Teacher, Children's Ministry, Women's Ministry (WMU), involvement in the Outreach Ministry, and participant in the Music Ministry.
Dr. Bradley has served as Pastor of Hart Baptist since 2005. Previously, he has served as Pastor of churches in Kentucky and West Virginia. He has been an active participant in the work of the Southern Baptist Convention, the West Virginia Convention of Southern Baptists, and the Kentucky Baptist Convention as well as local Associational ministry.
Dr. Bradley has traveled to Russia two times, serving as a teaching instructor for the Arkhangelsk Pastors Training School.
Publications and writings include: Proclaim! Magazine of Life Way Christian Resources; "Questions of the Bible" series, The Western Recorder, KY Baptist state paper; The Commonwealth Journal, Somerset, KY, and The News Herald, Owenton, KY.